Poet Mike Turner is my guest this Friday in "The Conversation"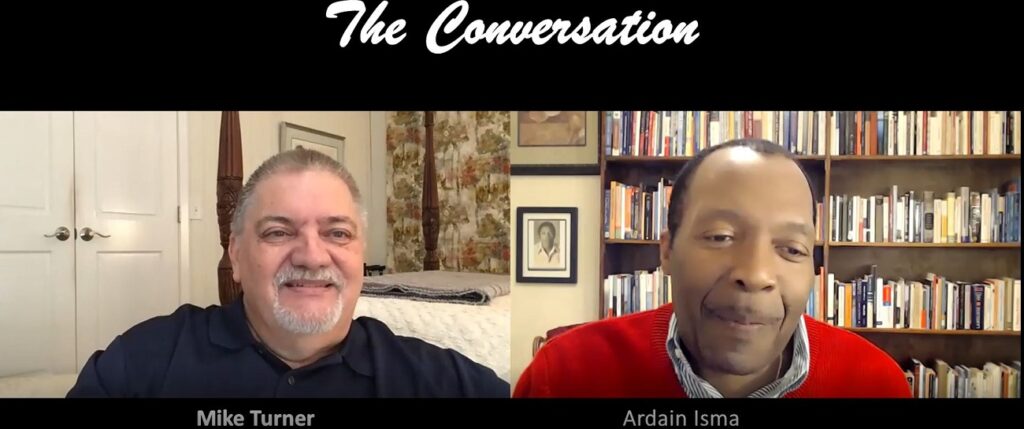 Ardain Isma
CSMS Magazine
Last week, I had the opportunity to have a candid conversation with poet Mike Turner. He has written an important poetry collection titled Visions and Memories. In it, Mike takes us on a dazzling voyage with limitless boundaries, forcing us to dive into the deepest end of our souls. One would say this is exactly what a poet does. But Mike is different in many ways. He is the poet who never stops testing his limits to see how far he could go—all in a quest to find the perfect words, words of encouragement, words of wisdom, words that are powerful enough to shake the innermost fibers of our hearts and minds.
On this poetic journey, the poet will sail with us on "seas both placid and storm-tossed, scale lofty mountain peaks, taking us to "visit dark forests, grim urban streets and prisons both real and imagined."
Mike Turner spoke with meticulous utterances. "That to me is partly a reflection of some of my very eclectic interests. Very young, I was interested in space exploration. And some of the poems go to the concept of roaming the Universe and looking at the wonders….. and finding them inside of ourselves," Mike said.
Mike is also an award-winning songwriter. He was named "Male Gospel Entertainer of the Year" by both the Alabama Music Association (2016) and the "North America Country Music Associations International" (2017). Also, Mike was one of the original co-founders of "Music for World Peace Records."
To learn more about Mike Turner's works, you can visit his website.
Follow him on Facebook.
Note: This article was first published on CSMS Magazine, a Village Care magazine.
Watch the video below.
Also, you can subscribe to CSMS Magazine YouTube channel.